When you have the aspiration to delve into your own business, but you lack the capital for buying a franchise or opening a storefront, starting an online business will be the best option for you. It is easy as well as inexpensive. When your business is online, you are able to function from anywhere, anytime, reach numerous customers, and don't need to pay for the business space.
An online business serves you with the following benefits:
You are your Boss: You don't have any boss. You are the one having total control of the business. You do not need to answer anybody.
Flexibility: You can set your working hours yourself.
Challenging: Starting a business from zero serves you with a unique challenge and excitement.
Numerous Customer Reach: You can reach numerous customers through your online business with the use of social media marketing and email marketing.
No Fear of Losing the Job: You do not have any fear of losing the job as you have in the case of paid jobs, often without any reason. Because you are your boss and working for your own business.
Saves the Cost of Business Space: You don't need to pay for your business space because your business is online.
How to Start an Online Business
Take a tour through this step-by-step guide to know how to start an online business. Here you go…
It can be divided into three parts:
Part-1: Forming Your Business
⇩
Part-2: Developing the Online Store
⇩
Part-3: Selling the Services
Each of the above parts involves some steps and the whole process is elaborated below:
Part-1: Forming Your Business:
This part contains the following steps:
1. Define Product/ Service:
Beginning an online business serves you with the benefit of getting access to numerous customers, but you can face intense competition. Whatever you sell you need to differentiate your product from other products of the same category. You need to keep the following things in mind for this:
Identify the USP (Unique Selling Proposition): what makes your product different from other products.
Provide customers with expertise in a sector: Even if your product is not that unique, the expertise can be a powerful selling point.
Figure out the competition: Find out what the competitors have not offered yet, and look for a way for filling that space with your service or product.
Image Source: Pixabay.com
2. Select a Business Structure:
When starting a business, you need to decide whether you are going to function as a sole proprietorship, corporation, or limited liability company (LLC). A person or a couple can function as a sole proprietorship because it is the simplest among the business structures. You do not have to file any sort of paperwork for starting one.
But sole proprietors do not have any protection from the liability for the debts and obligations of the business. That's why; many individuals starting a business select to function as a limited liability entity like an LLC or a corporation. Generally, the owners of these forms of business entities are not personally liable for the obligations of the business.
3. Decide the Place to Form the Business:
You can form a corporation or an LLC by filing paperwork with the state. Most of the small businesses file formation paperwork in the state where they are located. They can avoid the extra registration costs for doing business in the home state and appointing an outside registered agent.
4. Select a Name:
You can take some time for selecting a unique name for the online business. The business name should be unique because of the following reasons.
It helps in marketing your business.
It reduces the probability that a business with a similar name can accuse you of trademark infringement.
It maximizes the probability that you can have a domain name matching the name of your business.
It complies with the requirements of the state law that LLC or corporation names be different from all other names of entities registered in the state.
After selecting a name, you can perform a Google search to find out if there is any other business with a similar name. You can also search online for registered business names and Trademark Office sites.
5. Have a Domain Name:
You need to register a domain name for the business after selecting a name. Your internet address, generally ending with ".com" is your domain name. You can look for the availability of your selected domain name by typing the name into the address bar of the internet browser. Thus, you can see whether any existing website shows up.
Many web hosting companies provide registration of domain name- you can set up an account, select the name you like to register, and just pay an annual charge.
6. File the Papers of Business Formation:
Starting a business entity needs filing documents with an agency of the state that manages business filings. You will also require paying a fee for filing, which differs with different states. Once your LLC or corporation is formed, you will get a certificate confirming the existence of your new venture or business entity.
7. Form the Finances:
You can get a state tax ID number from the website of the Internal Revenue Service. In any case, you are a sole proprietor or an LLC with a single member; you can use your social security number other than this.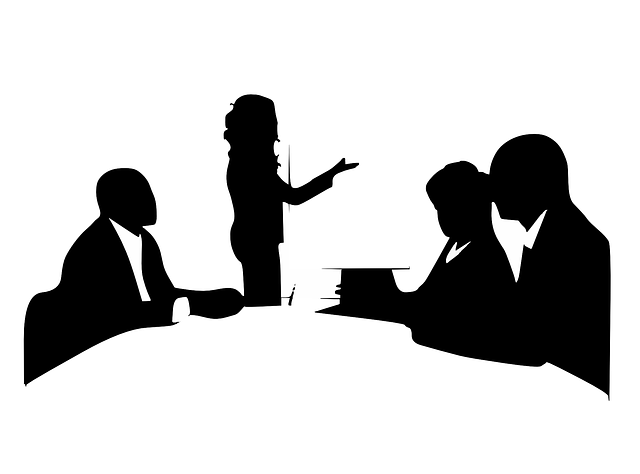 You will also require opening a bank account for the business when beginning the online business, and if you will process transactions through the website, an account with any online payment service.
8. Be Aware of Licensing Requirements and Sales Tax:
You need to check with your locality or city or country for finding out whether you require a business license or are required to registering a fictitious business name.
If you want to sell things online, you will require collecting and paying sales tax for business transactions in the state where your business physically exists. Procedures differ with different states and it will be good to contact the taxation department of your state and /or an accountant for finding out your duties and responsibilities.
Part-2: Developing the Online Store:
This part contains the following steps:
1. Develop a Functional and Stylish Website:
Your website or online store need to reflect whatever you are selling. Whatever might be the style, it is crucial to give the site a professional look. You cannot earn the trust of people personally, so your website will require performing the selling task for you. The site requires being engaging, and user-friendly for customers when they are ready for making a purchase.
Ensure the site design matches with your product.
Think of forming an online portfolio.
You can appoint professional designers for designing the website. You can have ideas of appropriate website designs from the templates of ecommerce websites. When you know exactly what you need, it will make the selection of a template or designer much easier.
You should concentrate on what is crucial while designing the site. Your eventual goal is to make the site easy and simple to use.
Every page's top needs to contain a link to the shopping cart when it is an e-commerce store.
Buttons need to be clear and large to read. Input boxes need to be easy and large for entering your information.
Don't use unnecessary words on the payment pages.
Ensure that the logo at the top of your page links to the homepage always.
When you have light backgrounds use dark texts and vice versa.
2. Use Search Engine Optimization:
Search engine optimization means generally the process of the betterment of the quantity and quality of website traffic to a web page or a website from search engines. It simply indicates following specific steps that the search engines require so that your site is easily visible during users' crawling. SEO mainly targets organic or natural or unpaid traffic instead of paid or direct traffic. Unpaid traffic can generate from various types of searches, consisting of video search, image search, news search, academic search, and the like.
SEO means everything regarding user experience. Each search engine functions in quite a similar manner while ranking any site's content. But here Google is the master player having more than 60 percent of overall searches on the internet. So, it will be fruitful for you to follow Google's guidelines.
Google uses more than 200 algorithms for determining which content ranks in which place. Only Google knows what exactly those 200 include, but the top entrepreneurs and marketers can widely recognize those, and they take specific strategies for achieving the possibility of higher rankings.
3. Have Ecommerce Software:
You will require this so that the customers can view the products, give their information, and purchase the required products safely. This software will store customer information safely. Do not compromise here, because the software you select will create a great difference in the customers' security and ease while purchasing any product from your store.
You may also use e-commerce web services which include different benefits like free templates, competitive packages, credit card processing, custom packages, and more. It makes your online selling of products easily, without much overhead.
3. Form a Merchant Account:
Generally, service businesses had to depend on cash or check in the past. Again forming a totally credit card processing procedure was an expensive task. When you use a service like PayPal will make it probable to accept any kind of credit or debit card virtually for the services, and will include dispute resolution if any need arises.
Part-3: Selling the Services:
This part contains the following steps:
1. Add Appealing Content to the Website:
You need to concentrate on the key areas of your expertise and show them professionally. Add descriptions, when necessary or appropriate. You must not use jargon. When you are providing technical expertise, add descriptions appealing to the client base, not the peers. The content you develop needs to be unique, informative, relevant, and descriptive. The search engine's top 10 result pages are captured with articles having at least 2000 words.
2. Become Social:
Whatever be your business or venue, promoting your name on social websites is the key to your internet success. You need to possess a business account on Facebook, LinkedIn, and Twitter. When your business is graphic-based, you should have accounts on Tumblr and Flickr too. Whenever you have any kind of news like a new page, a new contract, a new photo, a new entry- you need to cross-post that on all of your social media websites. You should also ensure that those websites link back to the main website and that this main website has links to all of those sites.
3. Use Email Marketing for Increasing Buyers:
When you develop a collection of emails of the visitors of your site, it undoubtedly becomes a valuable asset of the online business. You can send emails to the visitors for turning them into buyers. Email marketing has the following benefits:
You can offer the visitors the things which they have asked for.
You can develop a lifetime relationship with the visitors by turning them into buyers.
You can measure the response fully.
This marketing is more effective and cheaper than TV, radio, or print because it is highly targeted.
Any visitor visiting your website who opts into the opt-in list becomes a very hot potential lead. Email is the most effective way to follow up with these leads.
4. Join Affiliate Platforms
Many organizations and webmasters apply affiliate programs for boosting their online sales, and these programs are mostly free for joining. When anyone signs up for this program, it will assign an affiliate link having an unique affiliate ID to her/him. This affiliate link is utilized for marketing your merchant's products. When any visitor purchases a product through the affiliate link, you just need to pay an affiliate commission. Statistics say more than 80 percent of brands use affiliate programs.
5. Include Google Ads:
Google ads & Bing ads is a great way to sell your products online. In exchange, you need to pay a certain amount when the advertisement is either clicked on or shown on search or page.
The internet is changing so frequently but the ways of starting and growing an online business have not changed in that sense. If you are thinking of beginning a small online business, you can follow this sequence without any hesitation. Wish you all the best!!!