Asp .net Based MVC Windows Hosting
TOSHOST's Windows Web Hosting offers the power and flexibility of Plesk Panel, IIS (Internet Information Services), Microsoft SQL Server 2012, and a wide variety of other hosting features, including site building tools and templates.
NVME Based Storage
Unlimited Features
1 Click Script Installer
MVC, Node Js, Git Support
Pricing Plans
MVC Windows Hosting

Win Pro
2048 MB NVME Storage
100 GB Bandwidth
1 MSSQL DB
Unlimited Mysql, FTP
Git, Node.Js Support
SSL Certificate Free
.XYZ Domain Free
Win Smart
5 GB Storage
200GB Bandwidth
5 MSSQL DB
Unlimited Mysql, FTP
Git, Node.Js Support
SSL Certificate Free
.com Domain Free*
Win Advance
10 GB SSD Storage
500 GB Bandwidth
10 MSSQL DB
Unlimited Mysql, FTP
Git, Node.Js Support
SSL Certificate Free
.com Domain Free*
Win Corporate
25 GB SSD Storage
700 GB Bandwidth
20 MSSQL DB
Unlimited Mysql, FTP
Git, Node.Js Support
SSL Certificate Free
.com Domain Free*
Free Domain
Get a Free Domain name with every Business Hosting package.
Free SSL
Get Free SSL (https://) certificate with every Business Package.
Free Migration
We'll move your website from your old host in no time!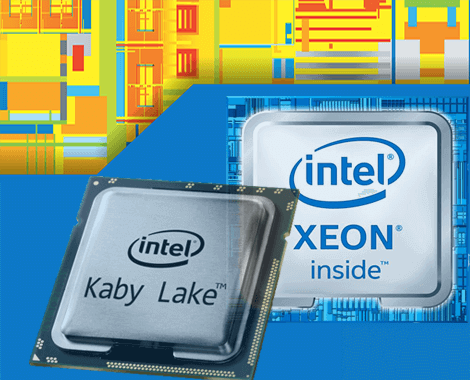 Powerfull Server Specs
All our Windows Hosting servers comes with the following latest specificiations:
Processor Xeon E5-xxx
Clock Speed 24x 3.4 Ghz
Ram 64 GB
NVME Storage
Harware Raid-1
1 Gbps Connectivity
Plesk Control Panel
The Plesk control panel is designed to help you manage all of the features of your account in the fastest, easiest and most efficient manner possible! Use Plesk to manage your domains, databases, email account, files, software and more! You're going to love this intuitive control panel!
Advance Feature
Highly Optimized & Advance Feature on Asp .net hosting
Mulitple PHP Version
Daily Backup
MSSQL
File Manager
Real Time Statics
Google Authenticator Security
Easy To Install Applications
We use most populer One Click software installers, turning the daunting task of script installation into just a few clicks. Some of the most popular apps included are:
100+ One Click installable apps avialable which will save your time & developer cost
WordPress
Joomla
File Manager
Automatic Upgrade
Free Website Transfer
Coming from another web host that uses Plesk? Our technicians can move your website to us, free of charge!
Are you ready to move your site to TOSHOST, but nervous about doing the actual site migration to our servers by yourself? or are you worried about downtime? Don't be! We can move your site without causing any downtime, within no time, for free. Just open a ticket in our friendly 24/7 Support team requesting the transfer, and we will move your site for you! It's a worry-free migration; i.e. there's no more barriers for you to get your hands on all of our site speed optimization resources! No Downtime! No data loss!
FREE SSL Certificate (HTTPS)
All Windows hosting comes with a Free Let's Encript SSLs, making your website a lot more trustable when requesting customers' contact details, passwords or payment information.
Create your website with TOSHOST business hosting..
Did you know why SSL impotent for your website: Read Expert Opinion about SSL
Our Plans Include
Every Server include following feature
Contact us
Communication is everything, just drop an email and we will response within short time.
If we haven't clarified everything yet, look below in case you have one of the frequently asked questions:
We clarify every thing; no hidden policy or cost.
q

What payment methods are available ?

We accpet every international and local payment methods including Paypal, Skrill, Master Card, Visa Card, Bkash, DBBL & more.

Contact us or you can visit our Local Office for payment.
q

Do you offer training ?

Yes we offer training with cPanel hosting. Just visit our office & our tech team will provide you full training.

We also offer free WordPress installation service in all our hosting packages.
q

Do you offer technical support?

Our teachnical support team is open 24x7x365. You can get support using our client area & live chat.

Our 24x7 Support team can give you Level-3 technical support & script based help.
q

Do you offer migration?

Are you coming from another web host that uses cPanel? Our technicians can move your website to us, free of charge!

We can help you migrate your existing sites for you. No hassle, no wasted time and no headaches. If your host is letting you down, we'd love to welcome you.
q

Do you have any physical office?

Yes, We have 2 offices in Dhaka. One of them is in Paltan & another one is in Lalmatia. We also have a R&D Department office in Banasree.

Our Sales team is also ready to go to your office everywhere in Bangladesh & our live chat team is ready to connect with you from any end of the world.