Microsoft Office is one of Microsoft's most popular and most successful products. Microsoft Office Suite is the most popular solution for creating a Word document, creating PowerPoint slides, spreadsheets, and this is the best one. From Microsoft Office Suite, there is no better software or software family in terms of the professorship. However, Microsoft Office is a relatively lightweight program and it does not run well on low-end PCs.
Besides, due to the high prices of a bit of trouble used to buy Microsoft Office. But if you want you can use some of the Office of Alternate Office programs that are not as good as the Microsoft Office, but the office suite is good enough to do all the work. Today, we will discuss five alternative apps/programs from Microsoft Office.
The Microsoft Office Best Alternative is Google Office Suite. If you use an Android smartphone, Google Office Suite apps in many cases may be better for you than Microsoft Office. Google Doc, Sheets, and Slides Editor, you may not get as many features as Microsoft Office, but the amount you get is enough to do your job. However, the highlighted feature of Google's office suite is cloud-based and completely free. If you have an active Internet connection and an active Google Account, you can use all the Google suite services. Apart from being cloud-based, you can access Google's Office Suite with any modern PC browser.
Apart from this, Google will also get dedicated apps for your own access to the Google Office suite so that you can edit and read any content you create at any time from anywhere. You can access all your docs, slides, and logs from any device you log into your Google account. You can also keep any docs and any other content offline so that you do not need to have an internet connection to access them. You can also upload a previously created document file to your Google Drive and edit it.
This office software is a completely free and add-on office program that simultaneously enhances features and stability. The difference between this office suite with Google Docs is that Google Doc works just like an online service and a web application. LibreOffice is a full-featured desktop app like Microsoft Office, which you can install and use as an Office program on your PC natively. This LibreOffice is a completely free and open-source program. If you are a Linux user, then the only choice for you is LibreOffice if you want to enjoy an offline full-featured office suite experience.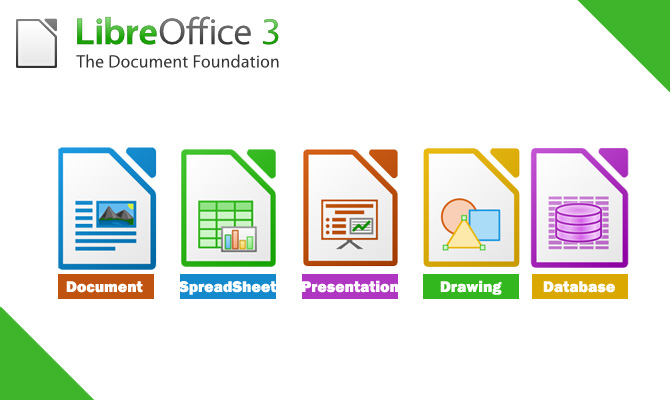 Yes, this program is available for Windows and simultaneously Linux. In this program, you may not get much more online-based features like Microsoft Office and integration with other Microsoft products, but you can fill it with any requirement of your office suite just like Google Dock. Word document, presentation, Excel, spreadsheet, all these things you can do in the LibreOffice Program. In addition, this office suite uses much less lightweight than Microsoft Office and fewer resources than Microsoft Office.
As a Microsoft Office Alternator, this is one of the most popular and most popular office programs. This office program will be best for you if you want to get the most familiar experience of Microsoft Office. Besides this office program is cross-platform. This means that you can use this program in Windows PC / Laptop, MacBook, iPhone / iPad, Android Tablet, Linux and Firefox. The WPS Office app's user interface is almost like the new version of Microsoft Office, with colorful and stylish as mentioned earlier, as well as all the demands of your office suite, you can complete any of these lists in the list.
However, you will get some extra features in the WPS office, such as PDF Creator, Doc-PDF Converter, etc. There are also word editors, presentation create, spreadsheet creators. However, the biggest disadvantage of the WPS office is the ADS. Yes, this program is not ad-free. But if you take its premium subscription for $ 25 a year, you will get rid of these ads. Apart from this, many more features, such as Cloud Storage, Cloud Sinks, have the ability to sinks 9 devices together and get more such features. And yes, this entire office suite is a lot of lightweight from Microsoft Office.
By knowing the name, it is understood that it is an online version of Microsoft Office. It's just like Google's office suite, but the difference is that Google Suite made by Google, and Microsoft Office Online made by Microsoft. Another difference is that in Microsoft Office you will get many more features from Google Docs and even almost all the features of the full-featured Microsoft Office will be available in Microsoft Office online. Another difference is, if you want to use Microsoft Office full-featured legally for your desktop, you have to buy a subscription from Microsoft, where Microsoft Office Online is completely free for you.
To use Microsoft Office Online, you just need to have a modern web browser like Google Chrome, Firefox or Microsoft Edge and an active Microsoft account. Then you can work on almost all office suites using the Microsoft Office Online. If you're a permanent user of Microsoft Office and you're inside a lot of Microsoft's ecosystem, then it's best for you to use Microsoft Office Online. Also, like Google docs, you can upload any doc file to the One Drive and also edit it. You can also access Microsoft Office applications on your smartphone and access your office content.
This list is an exceptionally office program is Dropbox Paper. It would be wrong to say complete office programs, it is just a Word Editor or Doc program. By knowing the name, you can understand that this is a program created by the famous Cloud Storage Providers Dropbox. And yes, this is also a cloud-based service, not a full-featured desktop program. It needs access to a modern web browser and a Dropbox account. This type of program is mainly designed for collaboration.
If you are involved in a project with your teammates and therefore need to type a word dock together, then you can work on this program. Using Dropbox paper, you and other users will be able to work in a Word Doc through collaboration. It's not a lot of work, but it can work a lot of times.
These were some of the Microsoft Office's alternatives, which you can use if you want.