In the previous part, we have seen how to suspend/unsuspend the account? In today's part of Reseller Hosting Tutorial, we will see how to install SSL on a domain via WHM?
If you missed the previous part!
What are the requirements for hosting business? (Reseller Part-1)
How to make packages and cPanel? (Reseller Part-2)
Package Upgrade/Downgrade and edit Package (Reseller Part-3)
Changing the cPanel account's password and account terminate (Reseller Part-4)
How to suspend and unsuspend client account? (Reseller Part- 5)
SSL is a short form of "secure sockets layer", it's developed by Netscape. It's created to deliver private document through the internet. All kinds of popular internet browsers are supported by SSL.
How to install SSL on the domain?
First, you need to login to the WHM panel. After login, you will need to go to the SSL / TLS menu.
From here you will need to click "Generate an SSL Certificate and Signing Request" button. You will find a page like this below.
Here you have to give some information. Eg. Email Address, Domain Name, City, and State, Country etc. then click on the "Create" button.
After clicking "Create" button you will get your certificate like the following pages.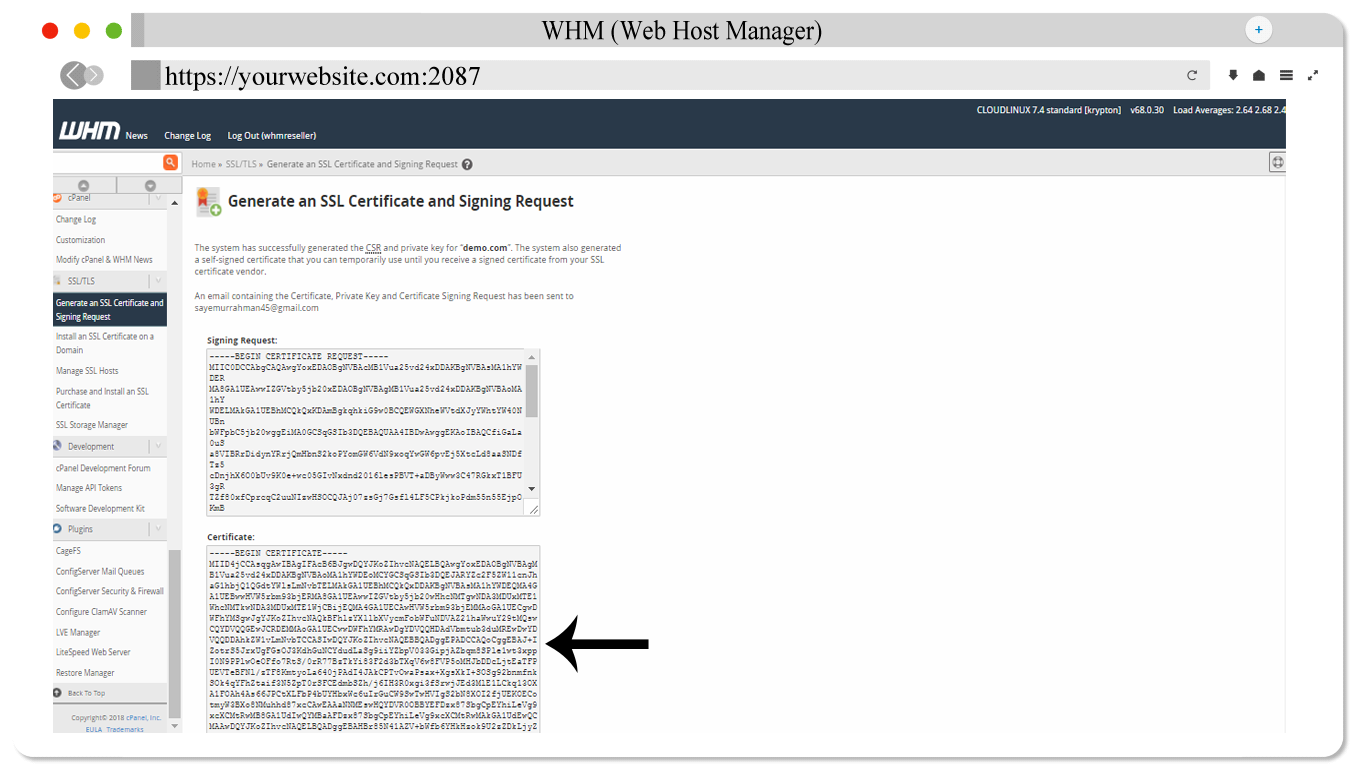 From here, copy all the text of the certificate box. Now you have to go to the SSL / TLS menu again.
From here click on "Install an SSL Certificate on a Domain".
Here, in the Domain Name box, enter the domain that you have generated SSL with SSL. Click the "Autofill by Domain" button next to it, or paste the certificate copied from the SSL Generate page into the "Certificate" box and click on the "Install" button. Once the SSL is installed, you will get an SMS like the image below.
...To know more about reseller hosting, please stay with "Tos Blog"...