In the last part, we have seen how the package can be made? How to create cPanel?
Today's topic: how to upgrade/downgrade the package? How to edit the package?
If you missed the previous part!
What are the requirements for hosting business? (Reseller Part-1)
How to make packages and cPanel? (Reseller Part-2)
For upgrading/downgrading packages, you need to log in to that WHM.
Now click on the account function or search the Upgrade/Downgrade from search option.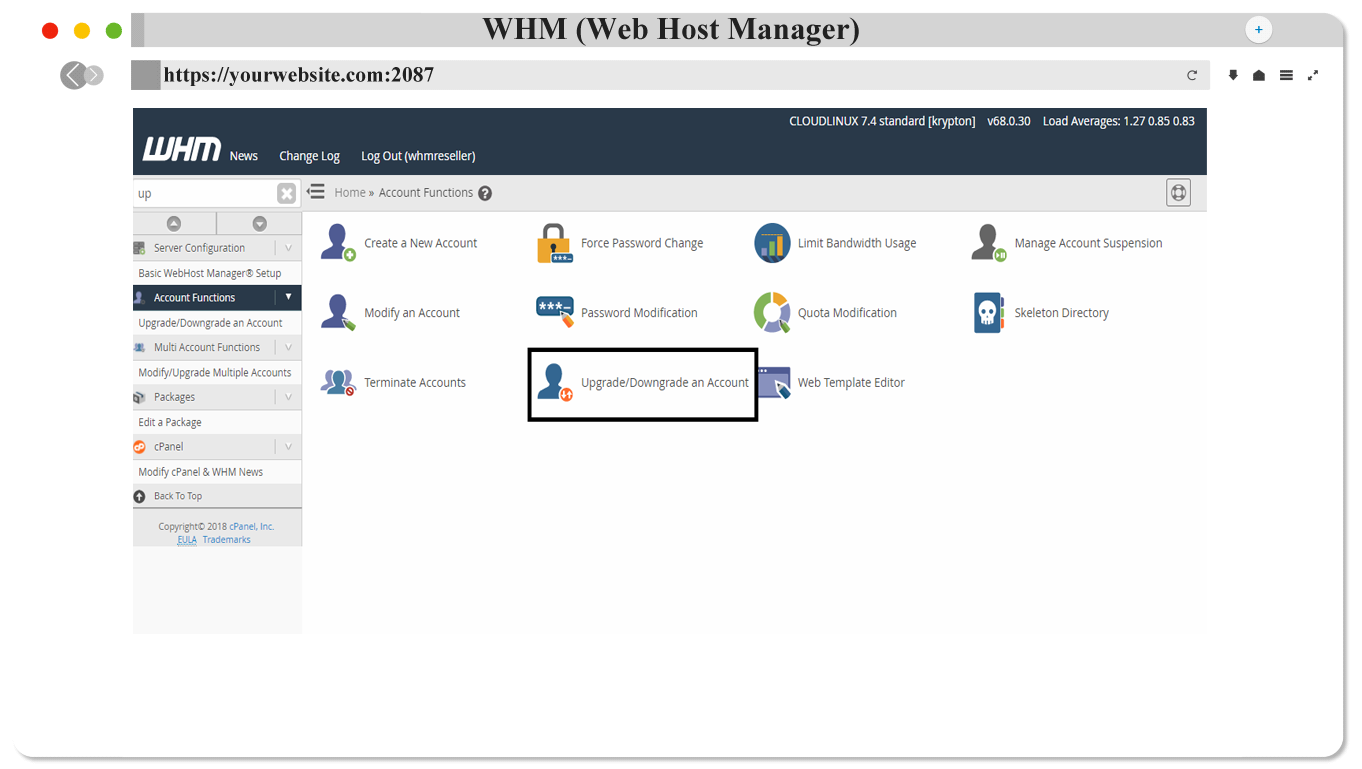 From here click to Upgrade/Downgrade option.
Here you will see your clients' accounts.
Click on upgrade or downgrade, and see if there will be details of the client's current packages. Click the Modify button below.
Select the package from here, that is, select the package from which package you want to upgrade or downgrade and click the Upgrade / Downgrade button.
Account Upgrade/Downgrade Complete
How to edit the package?
You may need to edit packages for any needs of the client or for your needs. But it is better not to edit the package because you have created the package for all clients. So if you modify the package then all the packages will be changed. You can create a new package for that particular client.
However, if you want to give an offer for the client, you can edit them in that package. To edit packages, you have to go back to the WHM panel.
From here click on the package.
From here click on the Edit Package.
From here, select which package you want to edit and click on Edit Button.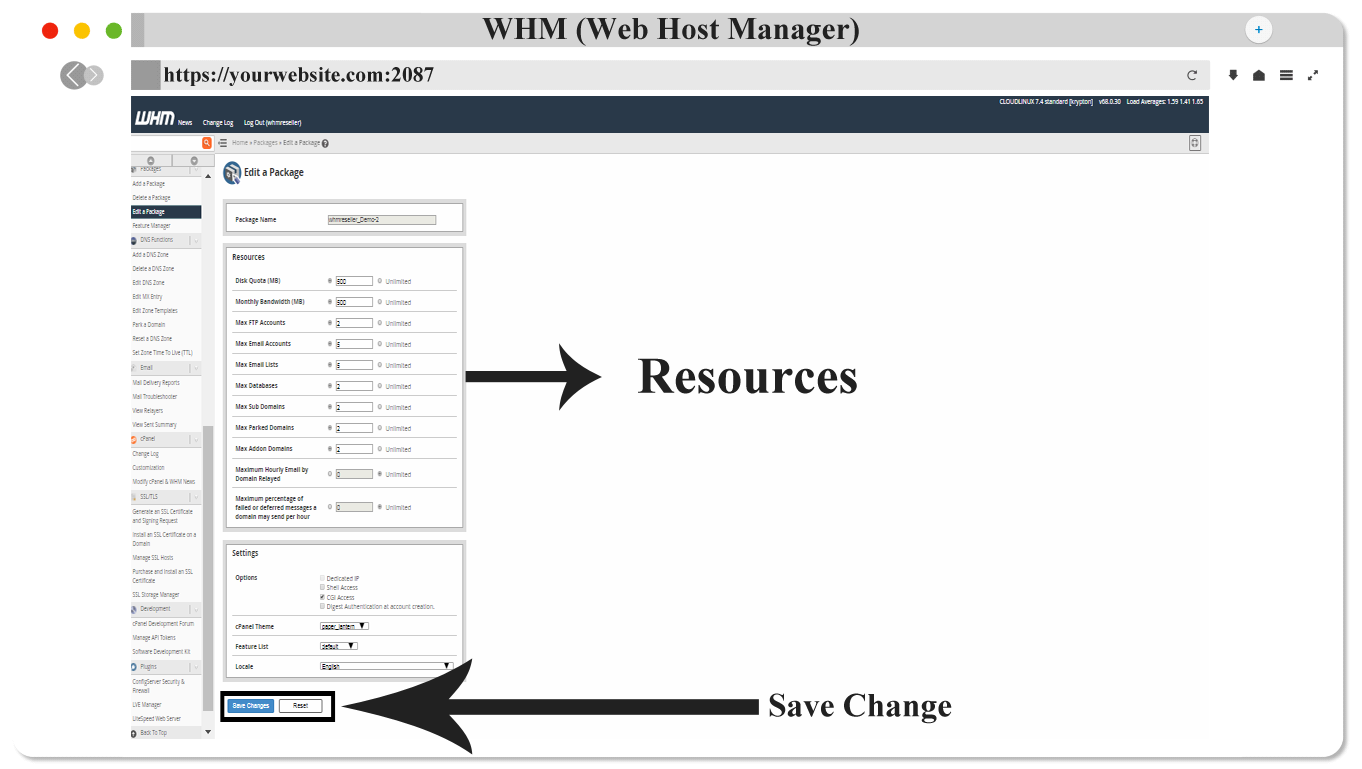 Now everything you want to change, right click on the Save Change Button in this package. And those who use this package when they are saved will get all these benefits.
...To know more about reseller hosting, please stay with "Tos Blog"...