In the previous part, we learned about the cPanel- What is cPanel? What works The C-panel do, Tools sections have been seen. Today we will learn about cPanel home-screen, sidebar and files sections.
If you have not seen the first part, you can see it from here.
cPanel Guide for the beginner (cPanel Part-1)
cPanel Home Screen
This page is known as the C-Panel Home-Screen Page, after the login to the cPanel. The C-panel homepage contains a variety of tools, menus, and sidebars for our work. Let's know what the menu is on the home page and what is used in the work?
After logging in to cPanel, there is a menu at the top right of the homepage, like the image below.
There are 4 options here
Search Option
Preference
Notification
Logout
Search
From here, you can search any tool very easily.
Preference
From here, you can change the settings of Password, Language, C-panel and reset the page settings.
Notification
You will be able to see any updates regarding the C-panel from here.
Logout
To log out of the C-panel, click Logout Button.
On the right sidebar, have 2 widgets as "General Information" and "Statistics" like the image below.
Here you can find information about your C-panel user, you can change the theme and also see the server-related information.
Here's you can see your Bandwidth, Mailing List, MySQL List, Disk Usage, Email Account, etc.
Files Section
In this section, you can do all the work related to your website's files and control them. New file updates, FTP account controls, file managers, backup systems can be created.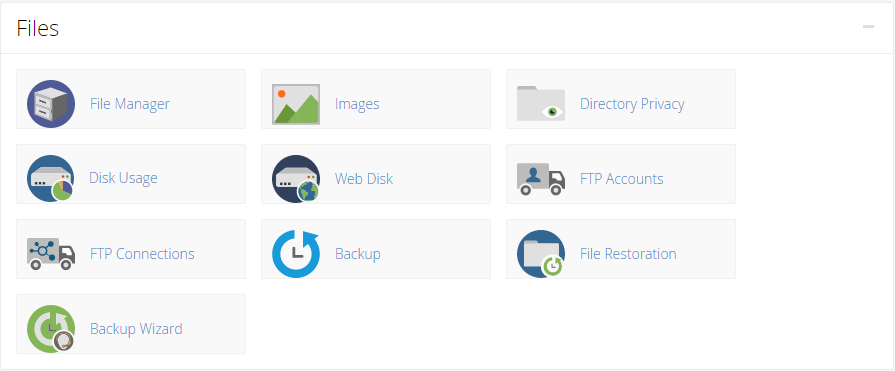 File Manager
Here you can create new files, folders, like your mobile computer, according to the need. File, folders can be moved from one folder to another folder, File Upload, Download, Delete, Restore, Rename, Edit, View, Extract, Also here is HTML Editor. All the files in your entire website (Web Page, Themes, Image, Video, Text) are in all File Manager.
Image
Here you can use the image as thumbnails in any directory. Can convert images and change the format of the image.
Directory Privacy

Just as we keep locking in different folders of the mobile computer, here and through Directory Privacy, you can keep a password in your specific folder/directory. Click on Directory Privacy to lock it. Next, select the folder that will lock.
Now click on Username, Password with Save.
Disk Usage
From here you can see your disk properties. And also you can see all the file folder size, which folder is using how much megabytes.
Web Disk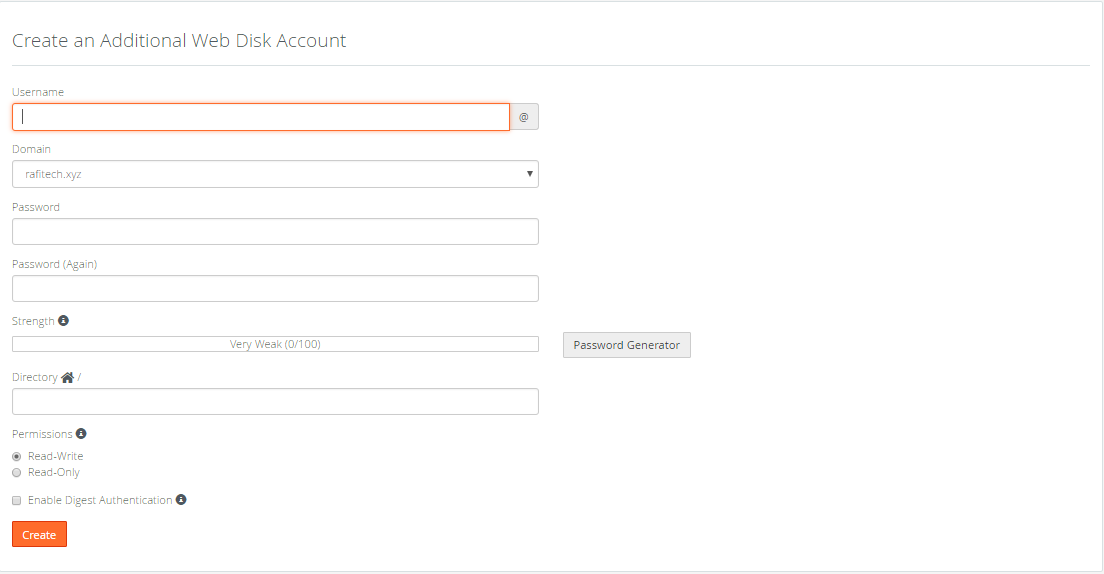 From here you can create a Web Disk Account. And you can connect it to your computer. Web Disk Account If you are set up on your computer, you can easily upload any files or folders here. After uploading from here, the files will go straight to your c-Panel's File Manager. It's important for quick work and uploading file folders.
FTP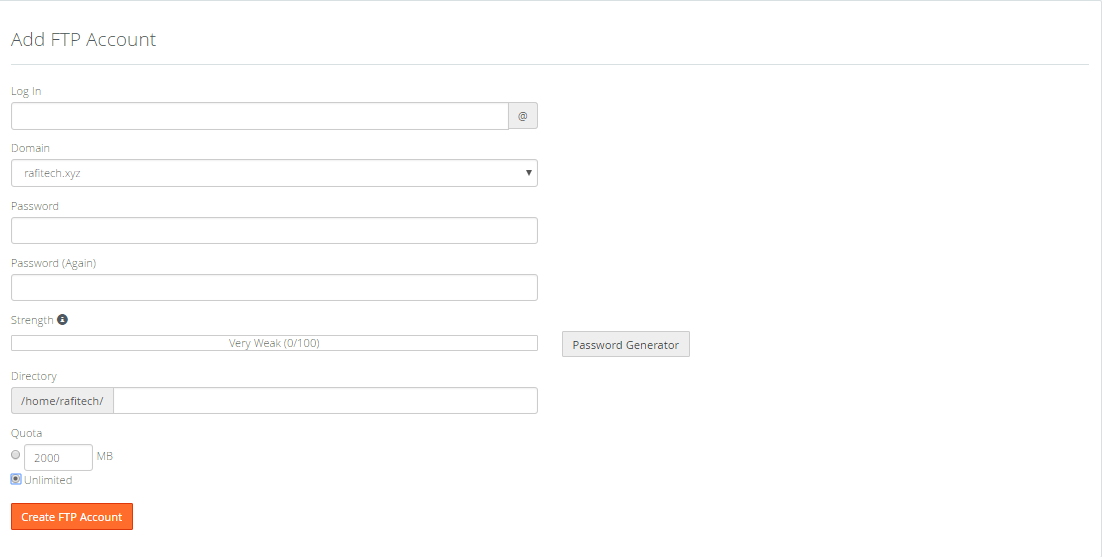 All of us are familiar with FTP (File Transfer Protocol). It works like a lot of file manager. There are lots of things to do with FTP. However, its system is very different from the file manager and its options and very few. It's best to use FTP for faster file transfers.
FTP Connection

From here you can view all the details of your FTP account.
Backup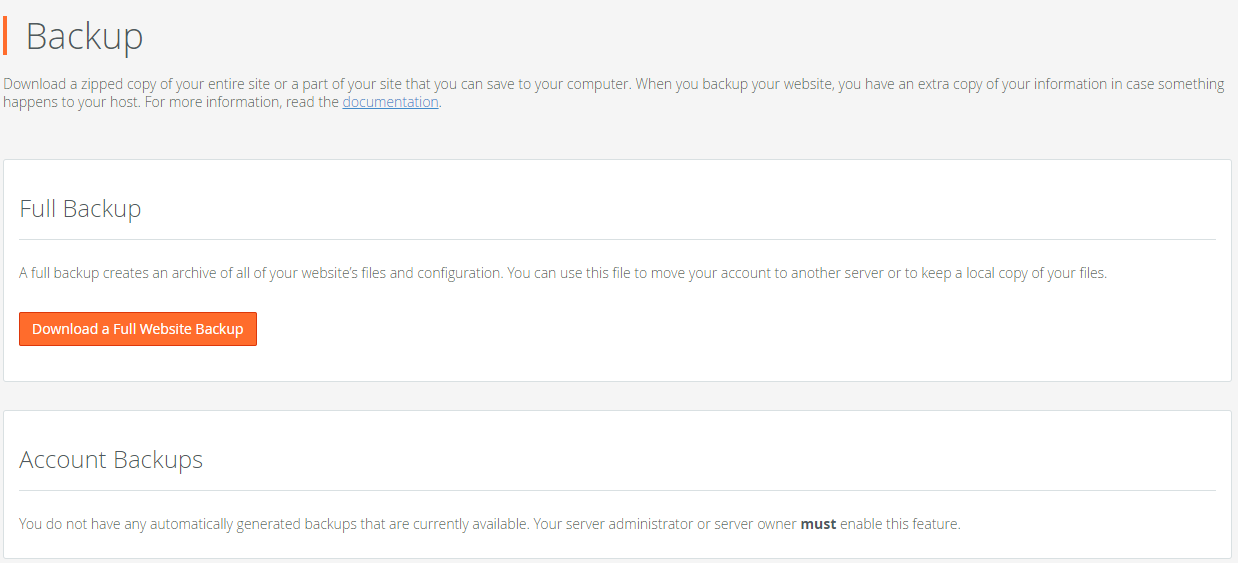 If hosting provider has provided backups to your C-panel, then you can download the backup of your entire website from here.
File Restoration
If you already have a backup file, you have to restore it from here.
Backup Wizard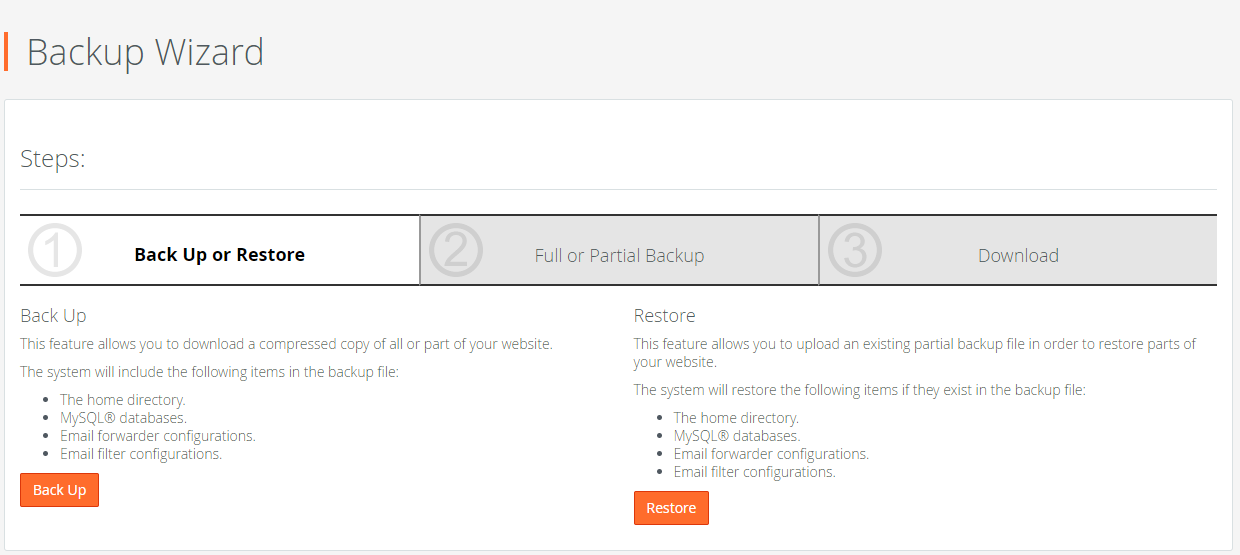 With the Backup Wizard, you can easily create a backup, restore the backup file, and download the backup file.
In the next part, we will discuss the Database Section of cPanel. To get the next part of cPanel, please stay with Tos Blog.
We provide a multi-language, user-friendly control panel (cPanel) with all of our hosting plans. If you want to see our pricing plans, you can visit our hosting panel and if you want to buy a cPanel, click here or you can contact us.
To get amazing offers and new tech updates, please stay with Toshost.