In the previous part, we learned about the Database Section. Today we will discuss Domain Section.
If you have not seen the previous part, you can see it from here.
cPanel Guide for the beginner (cPanel Part-1)
How to Upload, Delete and Edit a file on your site through cPanel? (cPanel Part-2)
How to create a MySQL Database and connect with a user? (cPanel Part-3)
Domains
Site Publisher
Addon Domains
Subdomains
Aliases
Redirects
Simple Zone Editor (×)
Advanced Zone Editor (×)
Zone Editor
Site Publisher
Site Publisher's main job is to publish your domain. As here, I have 1 domain and 1 subdomain. There is no CMS (Content Management System) setup on pg.rafitech.xyz. Now I can live my domain with the help of Site Publisher Tools.
You have to first click on Site Publisher Tools to publish a domain with Site Publisher. After clicking you will find a page like the image above. From here, first, select your domain that you want to publish on. Then select a Template by clicking on "Select a Template".
This is the last step to publish your domain. I have selected Template of 'About Me' for my domain. You must give some information on Customize and Publish section. It is very easy for those who have run WordPress at the local host or sometimes saw Themes Customization at WordPress. After giving information, you need to click on the publish button and your domain will be live.
Addon Domains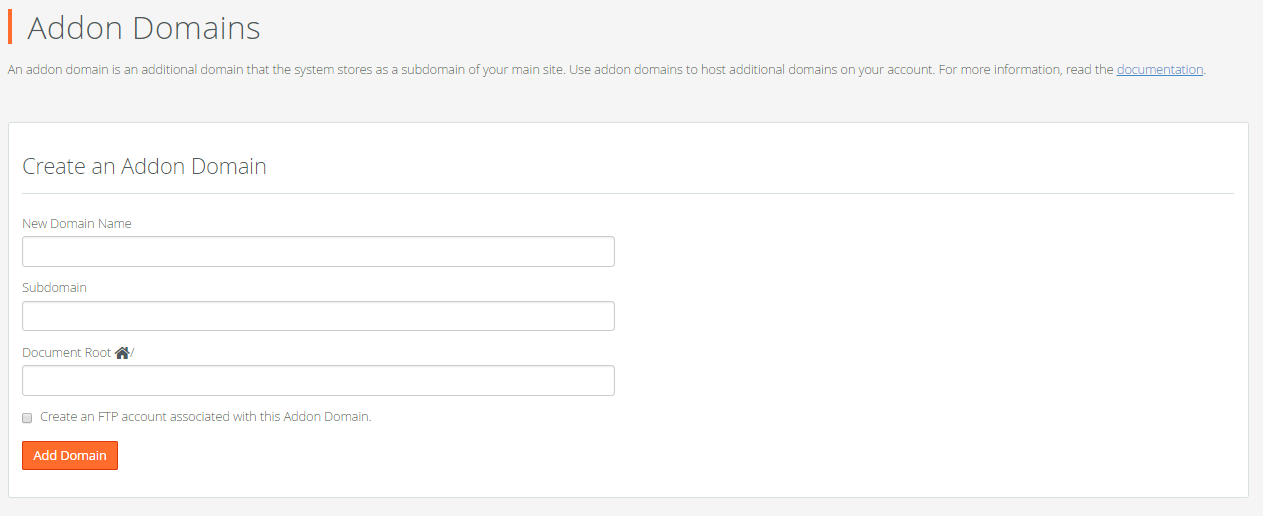 You can host additional domains with C-panel accounts using the Addon Domain. So, you can control multiple domains from an account. With the name of the new domain like the image above, you can add new domains by clicking on the Add Domain button. If you want to create an FTP account with a new domain, mark the following related FTP account (Create an FTP account associated with this Addon Domain).
Subdomain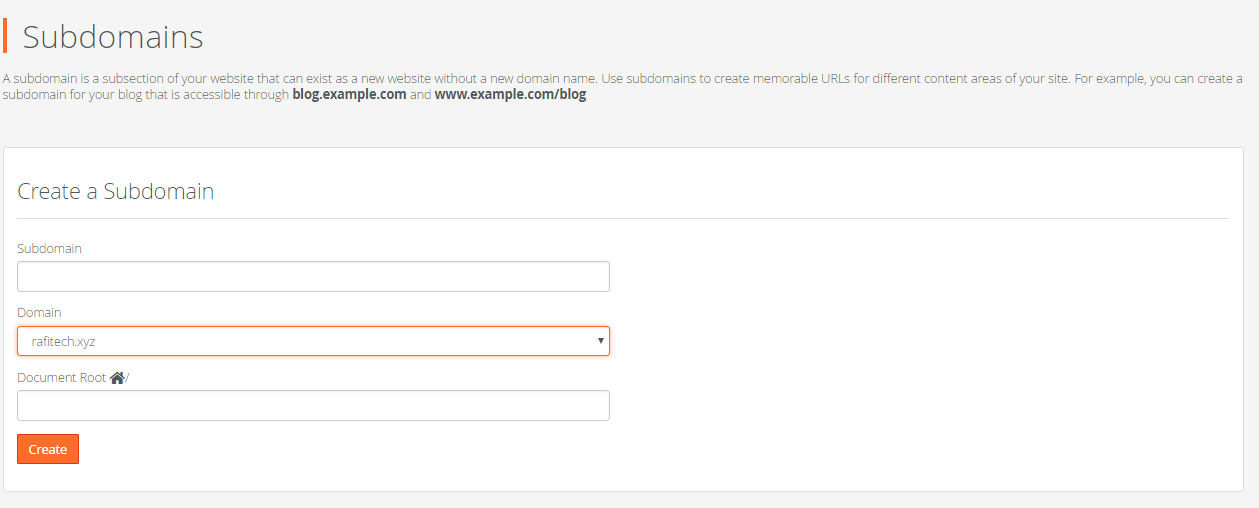 A subdomain can be called a subdivision of a website, which may also exist as a new website in addition to a domain name. For example, you have a website with e-commerce. Then you want to open a blog with your product so that visitors can get a good idea about those products by reading the blog. In that case, you don't need to buy a new domain, you can create a subdomain on your old domain.
Example:
http://example.com (Main Domain)
http://blog.example.com (Subdomain)
To create a subdomain click on Subdomain button. Here, type your subdomain name and click on Create button.
From here, you can edit or modify your subdomain.
Aliases
Alias is almost like the Addon. Here you can add a domain with multiple TLD (Top Level Domain).
Such as:
https://toshost.com (Current Domain)
https://toshost.net (Alias)
https://toshost.org (Alias)
Redirects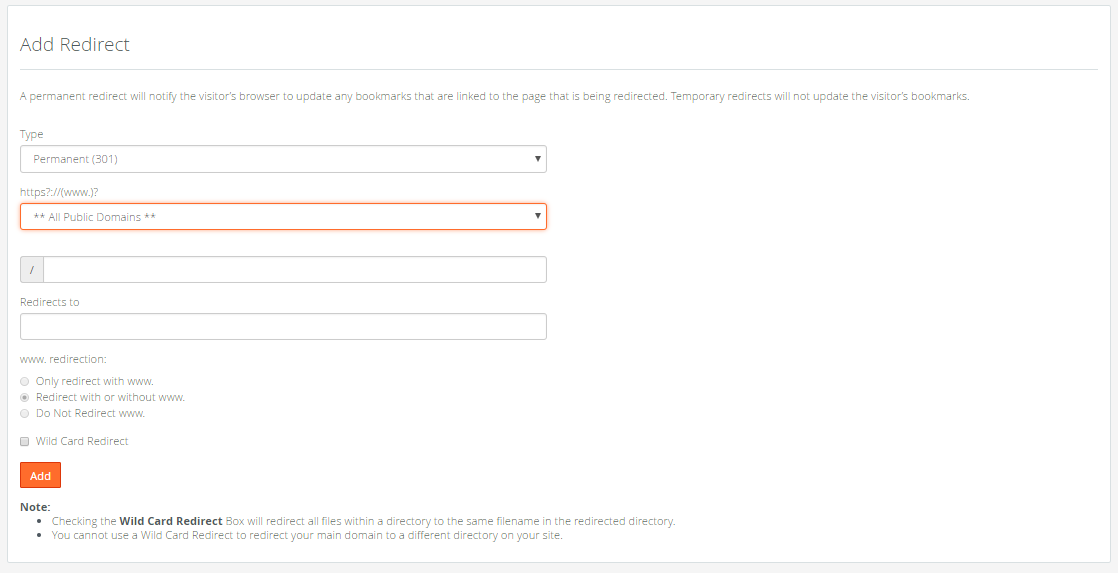 With Redirects you can link another domain with a domain. Such as, you have 2 domain names:
If you redirect "B" domain to "A" domain, then when you visit B domain, the domain name will be automatically redirected to "A" domain.
To redirect, click on Redirect from the C-panel. From here, select Type. Select the domain from the domain list that will be redirected to your domain. Enter the domain that you want to redirect and select "Redirect with www" then click to "Add" button.
Zone Editor
Zone is the domain name for a DNS server and zone records for subdomain files. There is a zone file for each domain name and subdomain. And each zone file has a zone record. Various types of records exist in a domain zone file. With Zone Editor you can create, edit and delete the following records.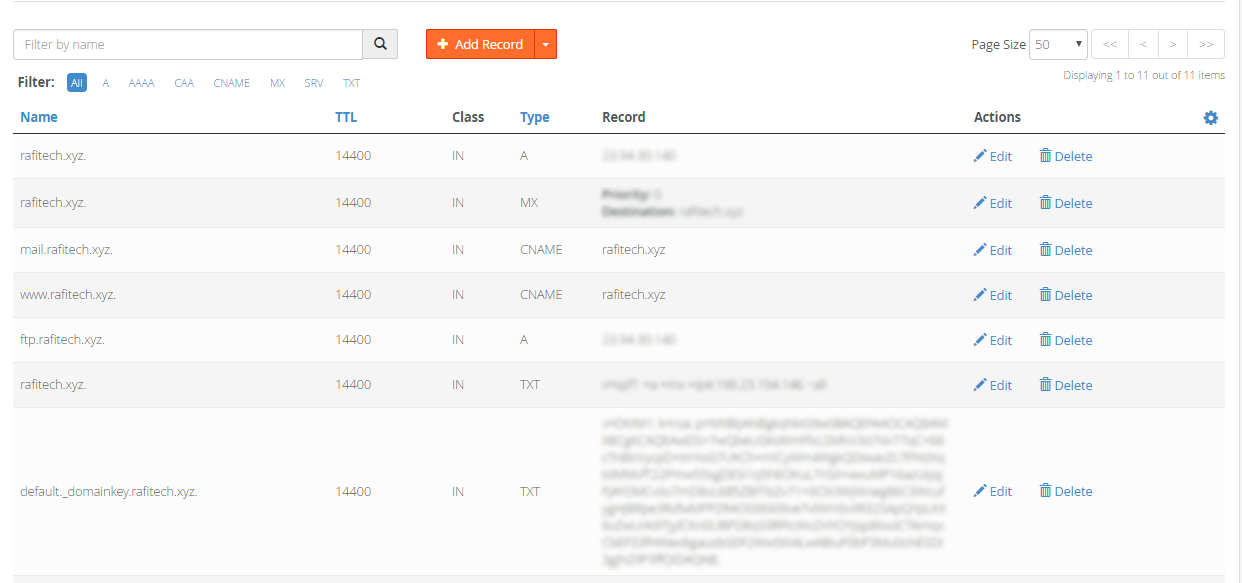 A — Address record.
AAAA — IPv6 address record.
CAA — Certificate Authority Authorization.
CNAME — Canonical name record.
DMARC (Domain-based Message Authentication, Reporting, and Conformance.)
MX — Mail exchange record.
SRV — Service locator.
TXT — Text Record.
[NOTE] Simple Zone Editor and Advanced Zone Editor will be removed from the new version of C-panel. And these 2 tools work can be done through Zone Editor.
In the next part, we will discuss the Email Section of cPanel. To get the next part of cPanel, please stay with Tos Blog.
We provide a multi-language, user-friendly control panel (cPanel) with all of our hosting plans. If you want to see our pricing plans, you can visit our hosting panel and if you want to buy a cPanel, click here or you can contact us.
To get amazing offers and new tech updates, please stay with Toshost.